"Good afternoon friends!
It is with great pleasure that we announce the launch from first Brazilian Publisher of national games, the "B9 Corporation" (More information about the B9 Publisher- visit http://b9corp.com/)
A company with Brazilian capital has investing in the area of ​​applications and games in Brazil and outside.
We have partners like Telefonica Vivo and Amazon Brazil, off the question for launches in the USA and an innovative investment system that feeds itself, we have partnered with Kickante crowdfunding, among several other partnerships with investors that soon we will reveal to you, we already have a great co-working space and we will make a business round for games and applications.
This is a project of 1 year and 8 months we had been writing. We already have 3 projects approved for investment and one of them with a famous Brazilian volleyball player and now let's start at the end of January to invest in Startup Makers of Campus Party in more companies.
Here is a good description of what is and who participates in it:
Imagine a community where developers, designers, illustrators, sound engineers, curious, friends, admirer games, can meet, exchange ideas about projects already launched, what the market will launch and on new stuffs!
After all, inspiration can come from a drawing, a sketch, a dream, an experience, whatever…
Often the good designer need to find a good Android developer, who in turn is looking for a partner for iOS, which needed a sound engineer for your project… We will join these professionals, assisting them in a patterning at production for mobile games.

This proposal emerges B9 Corporation which is a publisher of digital applications, but more than that, the B9 is a facilitator, which aims to bring together and form teams.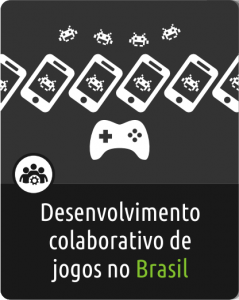 The "Production Team" sees a challenge, produces and develops a game, from start to finish, with support from the publisher and accompaniment of a project manager. The final product is shared by all, and made ​​its launch internationally, through publication in various countries (Apple Store and Play Store), using a marketing strategy developed and sponsored by our international partners.
Net revenue received through advertising, app sales or sales of proprietary coins. The profit from each game returns to the "Production Time" in agreed percentage on contract, so that it can share among project stakeholders. The rest will go to the maintenance of B9 publisher and marketing funds for each new project.
Addition to receiving support from the International Game Developers Association (IGDA), the publisher offers other advantages to our partners as: international distribution agreements, incentives to studios and developers, investment analysis, assistance in the financial, administrative, technology, marketing, legal, accounting, human resources, among others.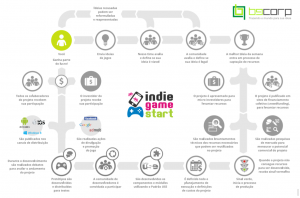 Check out the staff, eclectic and rugged, which makes up the B9:
♦Andrew Jakurski: our financier, economist, financial. With important work in institutions such as Bank of New York Mellon.
♦Carlos Muniz: an administrator renowned that dispenses résumés, with extensive experience in the coordination and assembly companies, having gone through various field of industry, trade and services.
♦Israel Agoeiro: eminent professional with vast experience in the technical area and the development of systems, applications and software. Responsible for unique projects such as InspeTools and TalkTook.
♦Mario Aguilar: owning over twenty years dedicated to IT, from hardware, sofware, systems, ERP, CRM, and recently mobile applications.
♦Moacyr Alves: Current President of ACIGAMES (Commerce, Industry and Culture Association for Videogames in Brazil) and Chairman of the Board of electronic and digital games for the Federal Government.
♦Nabucco Walter Jr.: Current National Director of SAP, executive with various multinationals curriculum, always acting with systems and software, brings to our team the strengthening with the corporate world.
♦Ricardo Oliveira: Unparalleled expertise in the import and export market.
Want to know more about the newest Brazilian Game Publisher?
Then join the debate which will be held by the B9 at Campus Party 2014 with in order to clarify doubts and recruit potential interested in being part of this community.
Join the collaborative development of games in Brazil and join the fastest growing industry in the world!
Debate B9 at Campus Party 2014
Location: Stage Stadium Games
End: Parque Anhembi, Sao Paulo / SP (Avenida Olavo Fontoura, 1209)
Date: January 28, 2014
Time: 10AM to 11AM"